Hello! We help business and private clients across South Africa manage traffic fine payments and vehicle license renewals online.
Free to register, sign up and see how we can help you!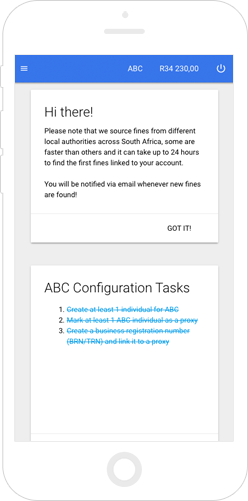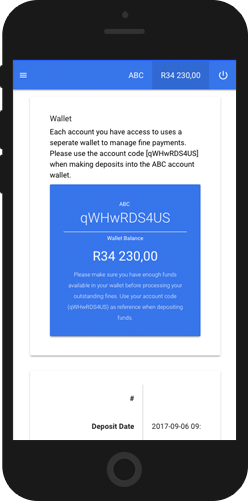 Free to Use
Access your traffic fines free of charge with no obligation to use our service.
Country Wide
We source traffic fines from all issuing authorities across South Africa.
Fast and Convenient
Instant traffic fine notifications and electronic payment options available.
Refund on Discount
We refund a percentage of any discount negotiated to your account.
We make it easy for everyone to manage payable traffic fines and renew vehicle licenses with no fuss.
Instant traffic fine notifications
Reminders of upcoming license renewals
Electronic payment
Refund on discount negotiated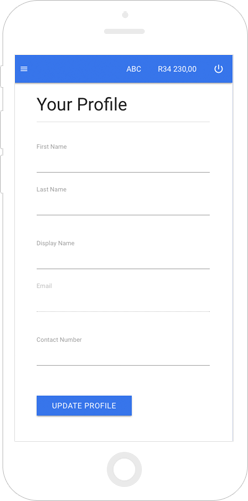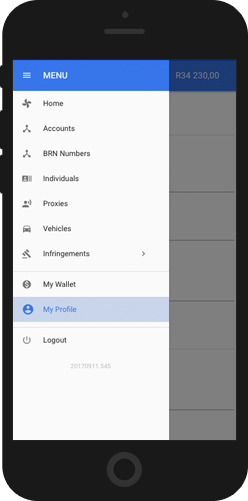 Frequently Asked Questions
Please contact us if you have any questions about our service and what we can do for you!
Q

Free, what's the catch?
There is none, we source your traffic fines free of charge and quote you to settle them on your behalf.
Q

I'm a private citizen, can I use your service?
Yes, you can! Complete the online registration and register a private account.
Q

Can your service manage multiple members of my family/business?
Yes, we do! Register your dependants (If they are licensed to drive, ofcourse!).
Q

How long does it take to get my traffic fines?
Usually the first of your fines arrive within 24 hours after registering.
Q

A 3rd party is proxy for my business, is this a problem?
No problem, we can retrieve your traffic fines where 3rd party proxies are registered on your business profile.
Q

Do you settle Aarto traffic fines?
Q

I received a court summons, what now?
Depending on the severity of the charge, we can provide legal representation with non payable fines. We have a legal team ready to assist with court appearances on your behalf for 'No Admission of Guilt' or 'Elect to go to Court' traffic fines.
Say hello!
We'd love to hear about the challenges you face with traffic fine management and vehicle license renewals. Get in touch and we can discuss options to manage and simplify your fleet management needs.
Let us know how we can help you.
Location

OFFICE 6-203, 2nd FLOOR BLOCK 6
MONUMENT OFFICE PARK
71 STEENBOK AVENUE
MONUMENT PARK
0181
PRETORIA, SOUTH AFRICA

Write us

support@ioxfleet.co.za